2021 Global Electric Toothbrush Market Reports Industry Trends, Share, Scale, Growth, Opportunities and Forecasts to 2026. In 2020, the global electric toothbrush market will reach US$3.01 billion. Looking forward to the next five years to 2026, the global electric toothbrush market will show moderate growth.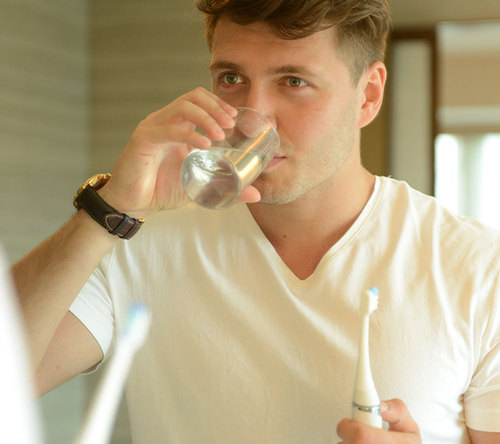 By moving speed-segmented analysis
On the basis of moving speed, sonic toothbrushes have the largest growth in the market due to the increasing number of health benefits such as plague elimination and dental care, with a compound annual growth rate of 4.6%. The power sector also has an important share in the market. An ultrasonic toothbrush is an electric toothbrush that uses ultrasonic waves to improve its effectiveness. Ultrasonic toothbrushes can generate such high frequencies by using piezoelectric crystals. Some electric toothbrushes are specifically designed for gum massage.
By action-market segment analysis
On the basis of Action, compared with sonic toothbrushes, the rotating part dominates the market growth due to significant plaque removal and gingivitis removal. Due to the provision of advanced electric toothbrushes, the vibration level is high and the usage rate of people is high, it is estimated that the vibration part will also experience lucrative growth during the forecast period.
Analysis by geography-market segment
Due to the increasing awareness of product necessity, North America and Europe have a major share of the market. North America dominates the market with a revenue share of 35%. In the Asia-Pacific region, more and more dental diseases have led to an increasing awareness of the product.
Drivers-Electric Toothbrush Market
Improved oral hygiene awareness:
The increase in public awareness of oral hygiene is the main factor driving the development of the market.
Increase the disposable income of developing countries
Europe is the largest market, with a market share of nearly 60% in 2019. The Asia-Pacific region ranks second, with a market share of 26% in 2019, mainly due to the rapid growth of China and Southeast Asia.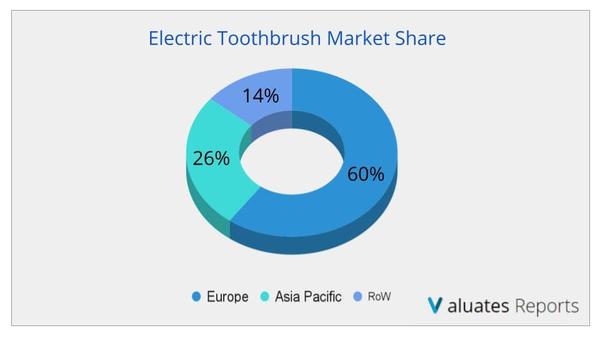 Electric toothbrush market share
The increase in disposable income in developed countries is the reason for market growth. As developed and developing economies are concerned about emerging health issues, people intend to invest their savings in these innovative products.
Challenge-Electric Toothbrush Market
The main challenge in the market is the huge cost of disassembling electric toothbrush heads.
Electric toothbrush industry outlook
The company is trying to establish its own identity in the market by accelerating the adoption of new technologies. The company is also trying to enrich its product catalog through product development. Many companies have begun to acquire small companies to solve the potential resource gaps in their companies in terms of technology and products. The company has also begun to invest in new technologies and R&D areas. In 2021, the market share of electric toothbrushes will be consolidated by major players in the market.
Shenzhen well-known electric toothbrush company-Weijie Intelligent Technology